Are you tired of working in a dull and uninspiring workspace? Your home office should be a place that motivates and inspires you. One way to achieve this is by selecting a color scheme that fits your personality and style. With so many options available, it can be overwhelming to know where to start. In this article, we will discuss how to choose the perfect color scheme for your home office.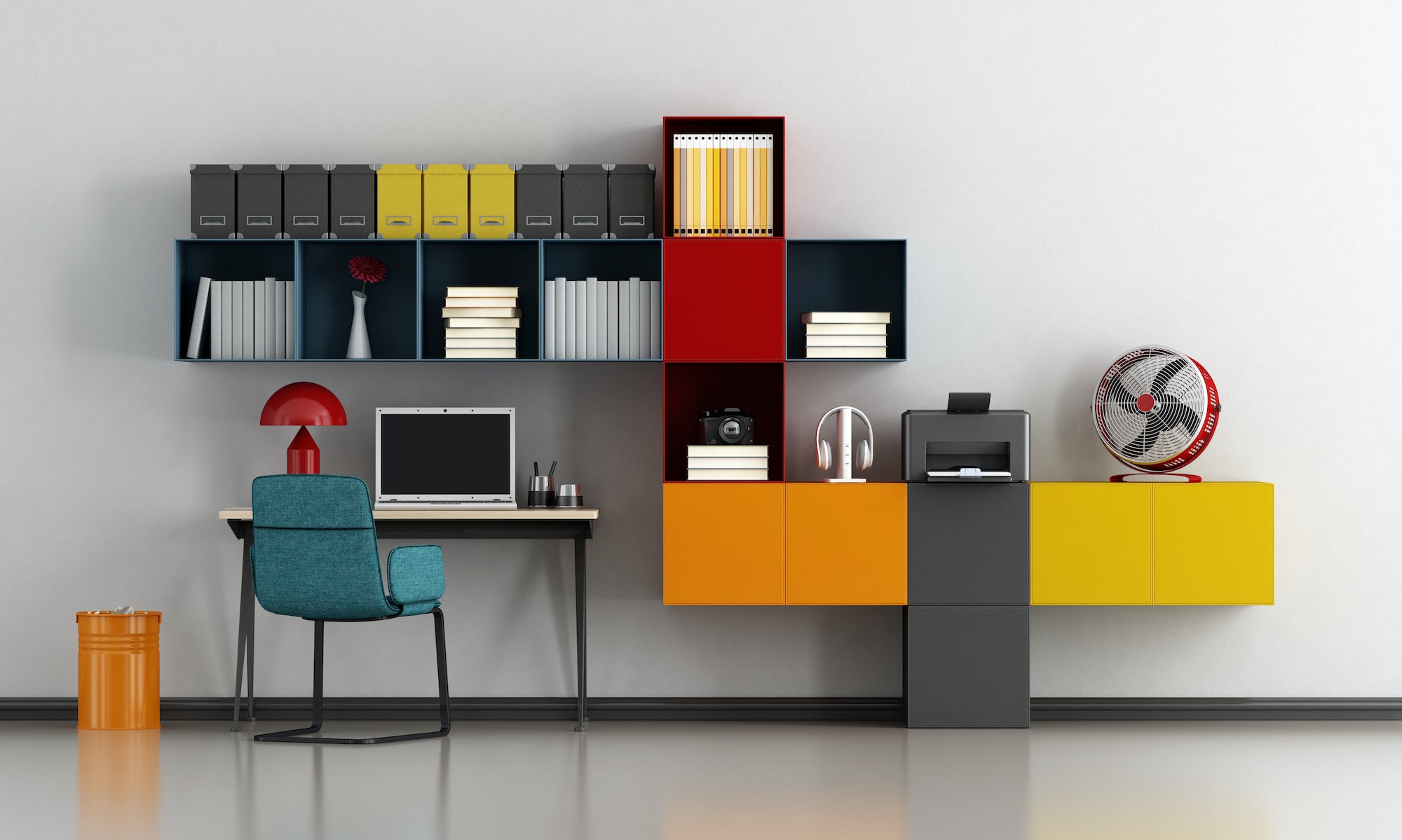 Understanding the Psychology of Colours
The first step in choosing the perfect color scheme for your home office is understanding the psychology of colors. Colors can have a significant impact on our mood, behavior, and productivity. For example, blue is known for promoting calmness and focus, while yellow is known for promoting creativity and happiness. Before selecting a color scheme, think about what you want to achieve in your workspace and how you want to feel when working.
Consider the Size and Layout of Your Space
The size and layout of your home office should also be considered when choosing a color scheme. If you have a small space, light colors such as white or pastels can make your space appear larger and brighter. On the other hand, if you have a large space, darker colors can make your space feel more cozy and intimate. Consider the natural lighting in your space as well when selecting colors. If you have limited natural light, lighter colors can help brighten your space.
Look to Inspirational Sources
Looking to inspirational sources such as Pinterest boards, home decor magazines, and social media can also help you select the perfect color scheme for your home office. Look for images that match your style and personality and note which colors are being used. This can give you an idea of what colors work well together and how they can be incorporated into your workspace.
Pick a Colour Scheme that Fits Your Personality
Your home office should be a reflection of your personality and style. When choosing a color scheme, consider colors that you love and that make you feel happy. If you love bold colors, consider incorporating them into your space as an accent wall or through accessories such as artwork or plants. If you prefer a more muted color palette, consider using neutral tones such as beige or gray.
Experiment with Colour Samples
Experimenting with color samples can also help you choose the perfect color scheme for your home office. Most paint stores offer sample sizes of paint that can be applied to your walls to see how they will look in your space. This can help you visualize how the color will look in different lighting and how it will match your furniture and accessories.
Examples of Home Office Colour Schemes
Here are some examples of home office color schemes from our research:
1. Green and Neutral
According to color psychology, beige greens and yellow greens are the most stress-reducing shades – so they are ideal for a home working environment. This color scheme also makes a good neutral background for displaying art [3].
2. Pastel Yellow and Soft Grey
Use soft, complementing tones to create a romantic, country-style look. This pastel yellow works in harmony with the soft grey furniture to create a relaxed space in which to work [2].
3. Rich Green
A rich green paint color like Rosemary by Sherwin-Williams can envelop the walls in an office. Green is literally and aesthetically easy on the eyes and feels natural and harmonious in a workspace.
4. Pale Blue and Grey
Pale blues and greys are restful but dynamic in shape. These colors create a balance between a restful and energetic environment, which is ideal for a workspace. [4]
5. Brown
Brown is a go-to choice if you want to elicit a sense of strength, reliability, and security. It can help create the perfect environment for those in business or law. For a sleek and serious aesthetic, go for darker browns paired with a glass or white desk, leather accents, or some industrial office wall art. [5]
6. Black and White
A simple black and white office color scheme screams sleek and executive. By having black and white as the main colors in the palette, the additional hues stand out even more and can change the whole atmosphere of the space. [10]
Conclusion
Choosing the perfect color scheme for your home office is an important step toward creating a workspace that is both inspiring and functional. Understanding the psychology of colors, considering the size and layout of your space, looking to inspirational sources, picking a color scheme that fits your personality, and experimenting with color samples are all essential factors in selecting the perfect color scheme for your home office. Don't be afraid to try new things and take risks when it comes to choosing colors for your workspace. Remember, your home office should be a reflection of your style and personality.